Custom Concrete (Gunite) Pools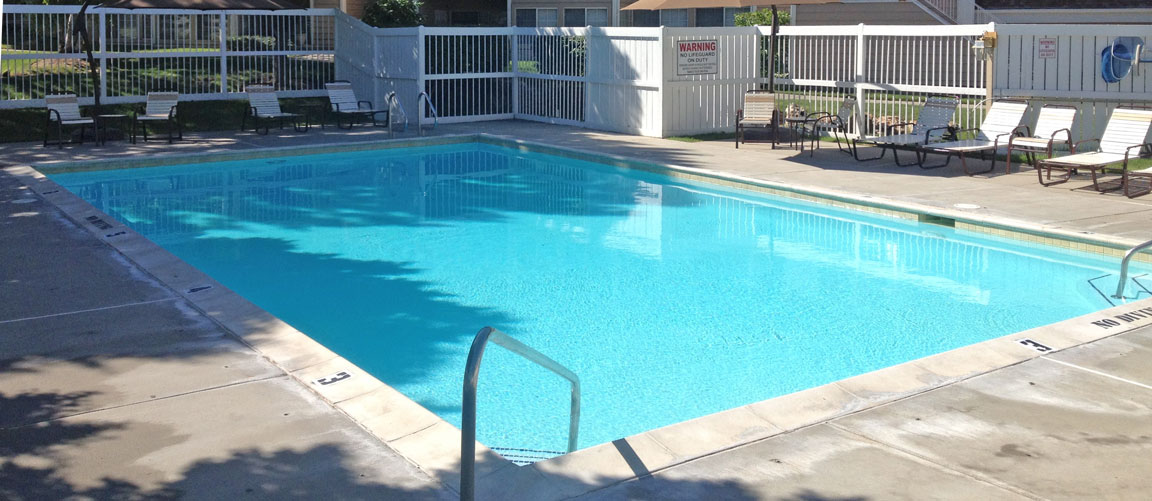 Concrete pools (gunite pools) offer the greatest room for design flexibility. Architects and landscapers love working with us, because we can make the final result complement an existing space, or be a standout on its own. If you have a specific backyard design or pool design in mind, which may include adding water features such as waterfalls, swim-outs, custom entry steps, etc, then we will likely start by designing you a concrete pool.
Concrete pools are typically constructed by shooting shotcrete pneumatically through a high-velocity hose. Shotcrete is applied over a pre-engineered steel schedule based on certain local building codes and industry requirements. We conduct several inspections along the way to ensure these requirements are met or exceeded throughout the pool building process.
The term "gunite" is a common name for a concrete pool, left over from a trademark in the early years of shotcrete application. We sometimes refer to gunite pools as "plaster pools" because you will never actually see the concrete, but the pool plaster will be seen for generations.
The plaster pool surface can be customized to satisfy a broad range of both design and function. From elegant white plaster to dark aggregates, different material can be added to the plaster to provide color or texture to the surface.
Vinyl Pools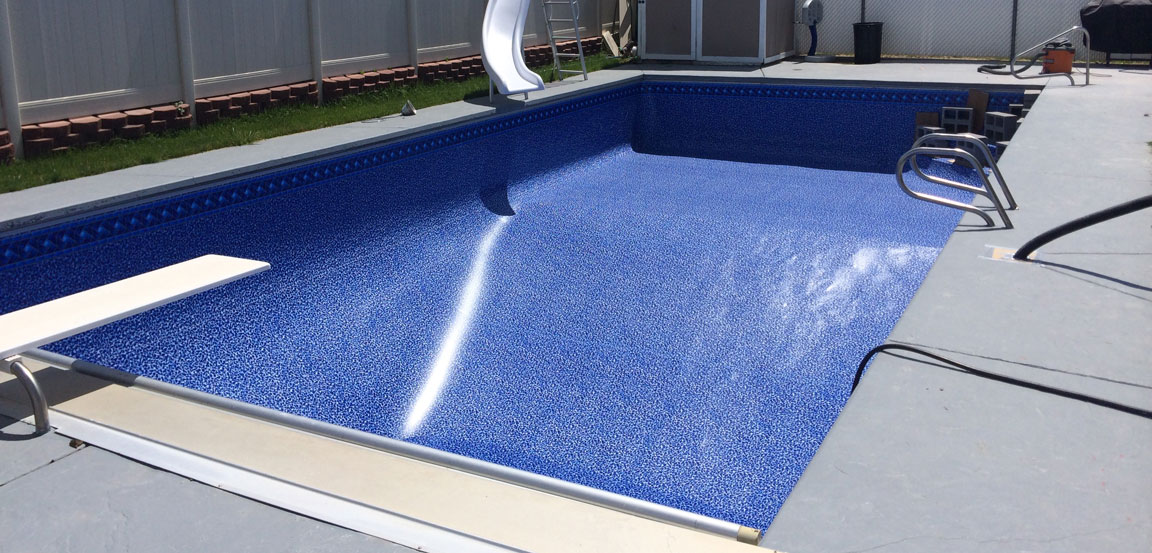 Vinyl liner pools generally offer a lower up-front construction cost than concrete pools. We build three different types of vinyl lined pools, depending on the design of the project. The vinyl material is installed over a concrete or synthetic substrate, which also requires engineering, but the industry requirements may differ from those of a concrete pool.