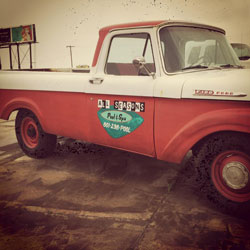 History
For over three decades, All Seasons has been dedicated to Utah's pool and hot tub customers by providing the worlds best products and offering superior support. All Seasons has received many awards for excellence over the years including Watkins' Retail Excellence Award, HotSprings Dealer of the Year Award, and being named multiple years to the Aqua 100 list, an honor given to the top one hundred Pool and Spa stores in the country. We truly make it easy to take it easy. Thanks for visiting and we hope to see you soon in our stores…or in your backyard…if you invite us, of course.
Why you should buy a hot tub from us
Top 10 Reason to Buy a HotSpring Spa from All Seasons (in no particular order)
#1 Selling Hot Tub worldwide
Over 1,000,000 owners across the planet. HotSpring has a worldwide dealer network of more than 950 sales and service centers is in all 50 states, Canada and more than 60 other countries. Pretty good strength-in-numbers if you ask me.
#1 Hot Tub Dealer in Utah for the last 34 years
It may seem like a self-proclaimed victory. But, ask any of our customers who bought somewhere else and call us for service, and you will realize I am telling the truth.  I will even let you choose who you call.
Most comprehensive hassle-free warranty in the spa industry.
Believe me…we have sold 3 of the 4 other major brands in the industry over the years. But nobody comes close to offering the kind of warranty support and other service-related resources that Watkins Manufacturing provides.
Publicly traded parent company, MASCO. (NYSE symbol: MAS)
It may not seem like a big deal, but since the creation of consumer-protecting laws in the 90's, publicly traded companies are now held to a higher standard like never before. An account containing the cash value of the spa must hold those funds for the length of the warranty. This means the consumer and the dealer are protected if either the manufacturing facility burns down or the economy tanks. All the other hot tub brands out there can promise whatever they want in their warranties, but because they are privately owned, the manufacturer can stick it to the consumer.
Factory trained & certified technicians
Many of the traveling spa shows held at the fairgrounds or parking lots offer weak, inferior products. Some of them have been the subjects of news investigations. The seller hopes that you never call them if you have a problem. We say, bring it on. Our Technicians are qualified and ready to help.
Exclusive Customer Rewards
You get free stuff, incentives, and seasonal discounts through the mail or email. And we promise not to SPAM.
Blue Book Values
We carry the only hot tub brand with a blue book value. We can give you a trade-in value for most of our tubs when you buy a new Hot Spring.
Normal People (no Mullets or spandex shorts)
Seriously, I had a salesman (with a killer mullet) in a competitor's store offer me a glass of wine when I walked in. I looked down at his spandex shorts, and thought, "I sure am glad I don't have to worry about this in our stores." We try to keep a knowledgeable, professional staff available for information.  You won't find people who like haggling or high-pressure selling.
Convenient locations
Centerville, and Murray. We would love to have even more locations.
You can have my home telephone number.
Many of our customers have it. I can't post it here, because I will get hammered by advertisers, merchant processors, and software companies. But if you come in, I will give it to you.
Rich Moffat—General Manager